Smoke Alarm Replacement In Launceston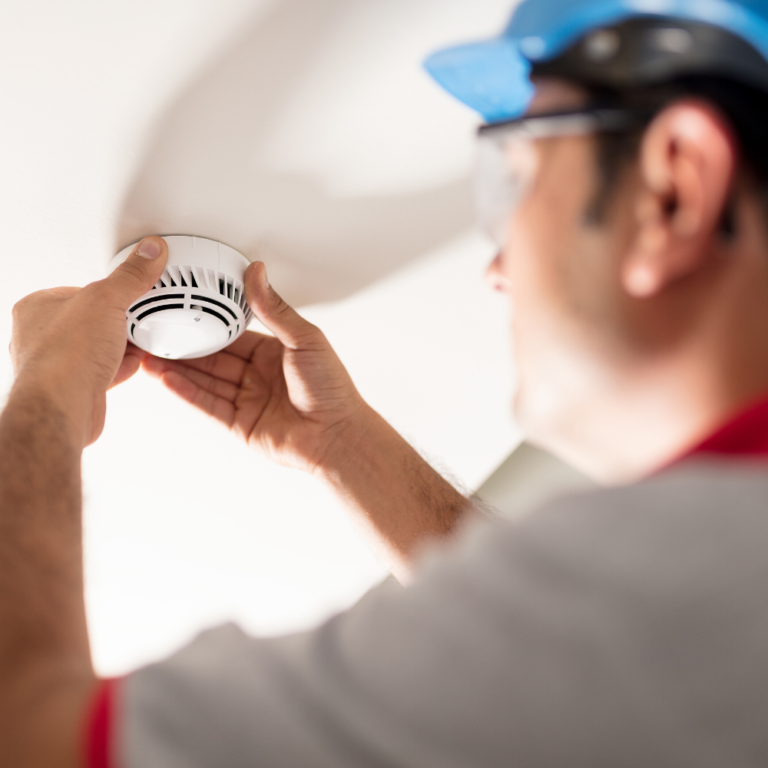 You do not need your smoke alarms until the minute they could save your life, so you must check the condition of your smoke detector regularly. Volt Masters Launceston Electrician will provide you with an electrician that is a smoke detector expert and can replace or maintain any smoke detector you have.
Let The Experts Manage It
Volt Masters Launceston Electrician skilled technicians recommend replacing smoke alarms every ten years. Over time, the alarm system will begin to break due to an accumulation of dirt, insects, rust and other contaminants. Our Launceston electrical contractors are qualified to replace your smoke detector.
Due to Tasmanian regulations, every Tasmanian home requires a smoke alarm before being sold or leasing. The layout of your house determines the precise number of detectors you'll need. Knowing where to place them is very important. Volt Masters Launceston Electrician has experienced technicians that have the knowledge and expertise to make sure your smoke alarms are correctly mounted in accordance with Australian guidelines.
If your smoke alarm system isn't working or you're due for a brand-new one, get in touch with us today. Our electrical experts service the Launceston Area including Kings Meadows, Prospect and Invermay.
We're the Maintenance Specialists in Launceston
To ensure your smoke alarm is functioning correctly, our electricians have provided us with some basic things that you can do.
Once a month you should check the alarm. Make sure it is working by pressing the test button. If the signal doesn't go off, you know your smoke alarm system needs some attention.
Each year you can vacuum the exterior of your smoke alarm system to keep it dust and insect-free. You can also replace the batteries every 12 months.
Call us today for a free quote
Servicing the Launceston Area